European Parliament Interest Group on Biomedical Engineering
We are proud to announce that the EAMBES Policy Affairs Working Group (PAWG) was revamped, and has established new relations with the European Parliament, under the initiative of PAWG Chair Leandro Pecchia.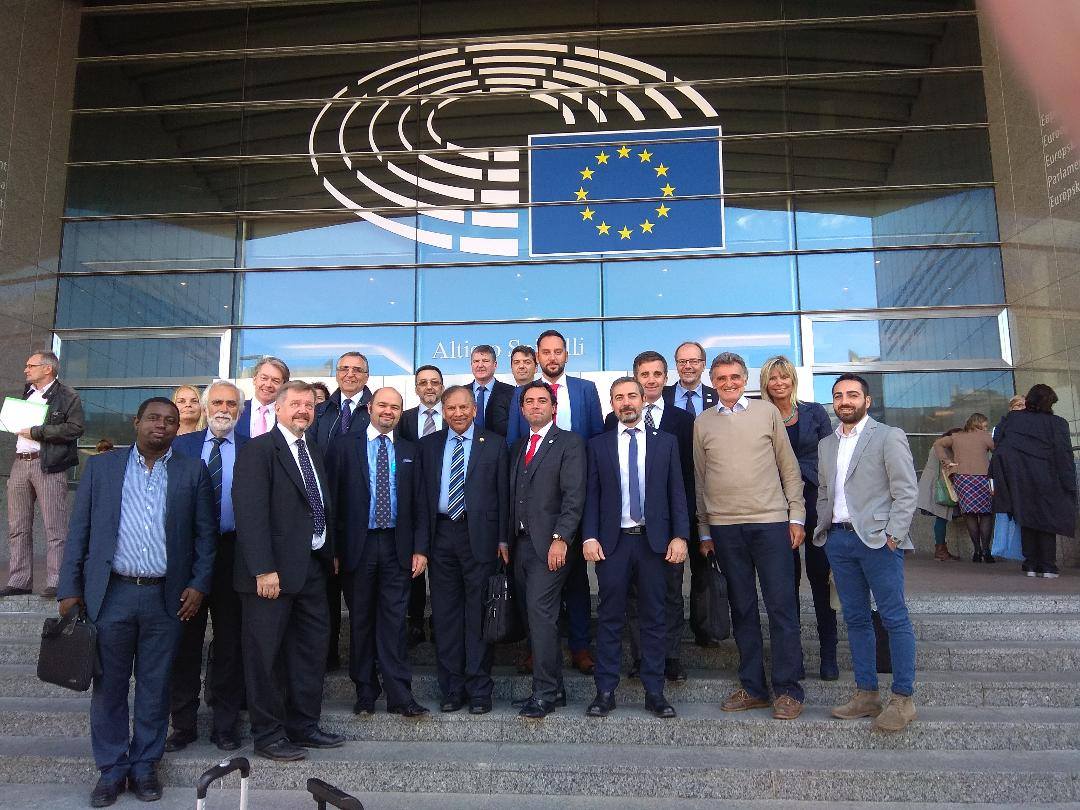 The first meeting of the European Parliament Interest Group (EPIG) on Biomedical Engineering was successfully held on May 30, 2016 in Brussels with the support of IFMBE.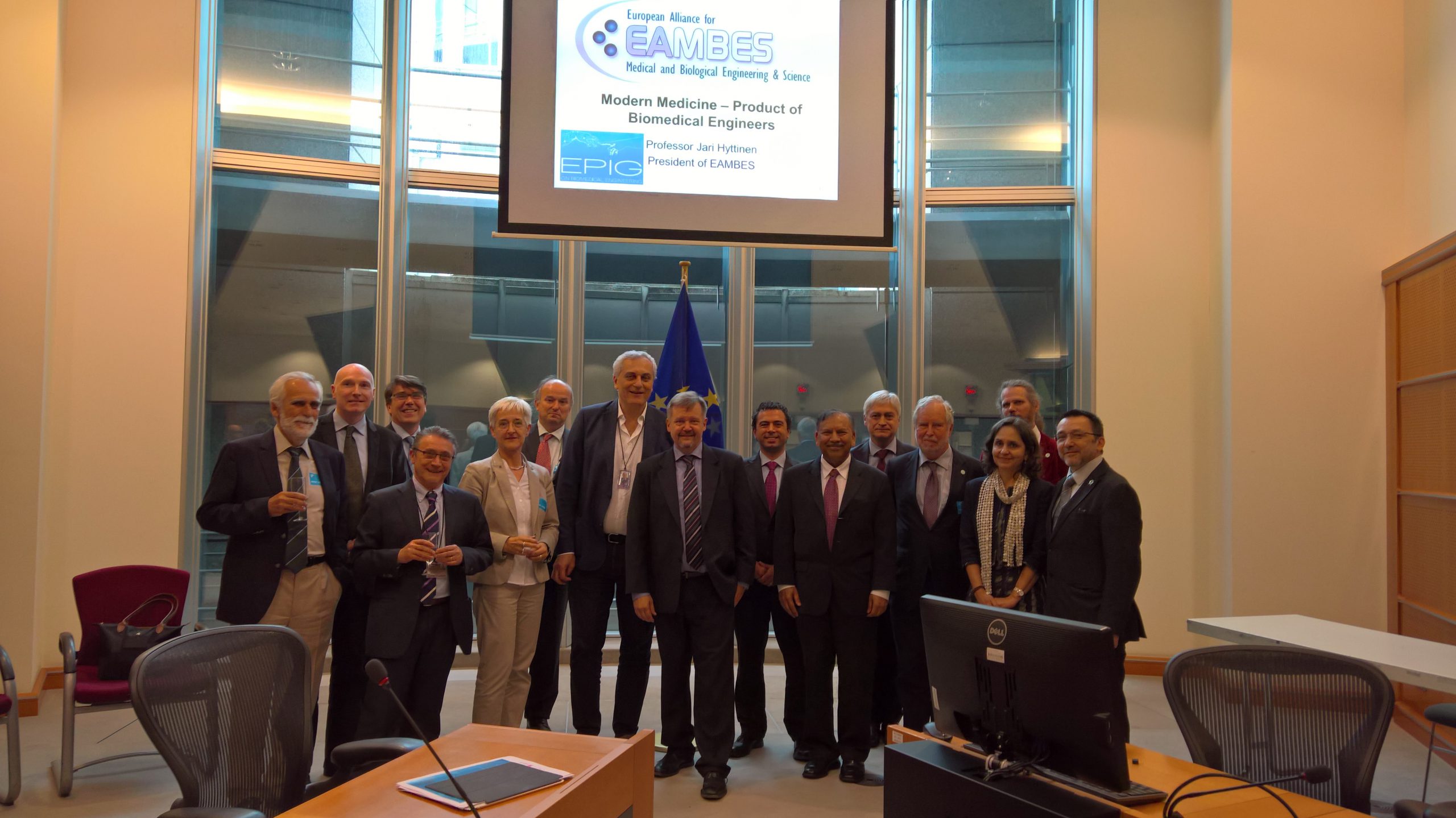 In October 2018, the EAMBES Policy Affairs Working Group (PAWG) organised the second meeting of the European Parliament Interest Group on BME (EPIG BME), in collaboration with the IFMBE and WHO, and with representatives of the African Community of BMEs.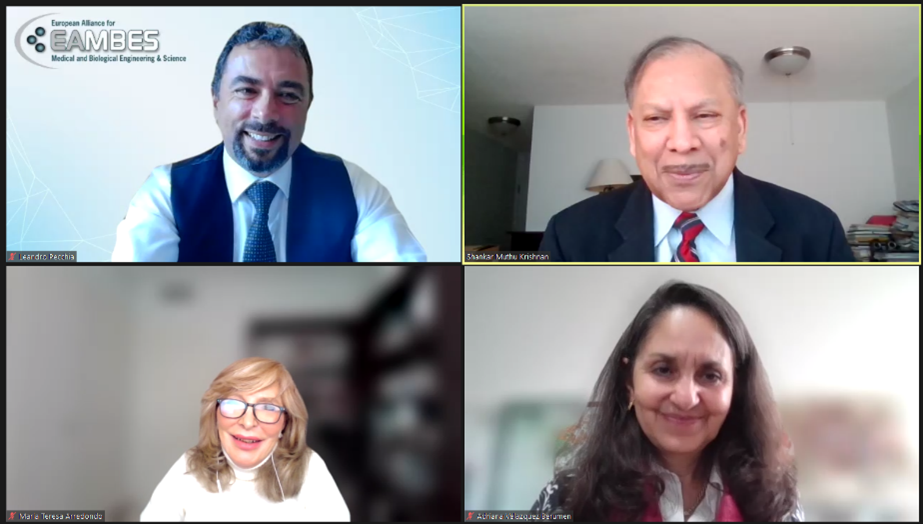 The third meeting with European Parliament Members was held online in March 29, 2022, entitled 'Practices, Impact and Promises of Biomedical Engineering for advancing the EU's Health Priorities' and aimed at restoring the European Parliament Interest Group on Biomedical Engineering (EPIG BME). The webinar focused on highlighting the role of Biomedical Engineering in the EU healthcare landscape and the impact that certain policies and initiatives can have on tackling pressing issues. Panellists elaborated on how biomedical engineering, medical devices and health data can come together and work towards solutions that directly benefit patients.
EAMBES is a key interlocutor between policymakers and the biomedical engineering community, fostering dialogue that is essential in the aftermath of the COVID-19 pandemic and beyond.
The field of biomedical engineering has been at the forefront of innovation over the last few decades and has demonstrated its capacity to deliver on the EU's healthcare priorities, maintaining its leading role in medical breakthroughs. In the context of the unfolding health crisis, it has become apparent that the key to combating pandemics and widespread outbreaks is innovation – namely in the fields of personal protective equipment, medical devices and treatments. So far, Europe has been the hub for such developments but there is still far more that can be achieved.
EAMBES represents the main source of knowledge and expertise on biomedical engineering in Europe and more than half of the global community of biomedical engineers. Thus, the goal of the event is to create awareness amongst stakeholders relating to the aims and vision of EAMBES and to highlight its efforts in bolstering global health and the EU's capabilities and knowledge in the field of biomedical engineering. This is especially vital in the current context of a major rethink of the EU's healthcare policies.