European Parliament Interest Group on Biomedical Engineering
The fourth meeting with European Parliament Members will take place in hybrid mode on March 21, 2023, on the premises of the European Parliament hosted by MEP Stelios Kympouropoulos with the support of the European Alliance of Medical and Biological Engineering and Science (EAMBES) as part of a week dedicated to the role of technology in health. The event will be entitled: "Pandemic Management and Preparedness – Telemedicine and the Role of Innovative Technologies in Securing a Safer Future".  Please find here the final Agenda of the meeting.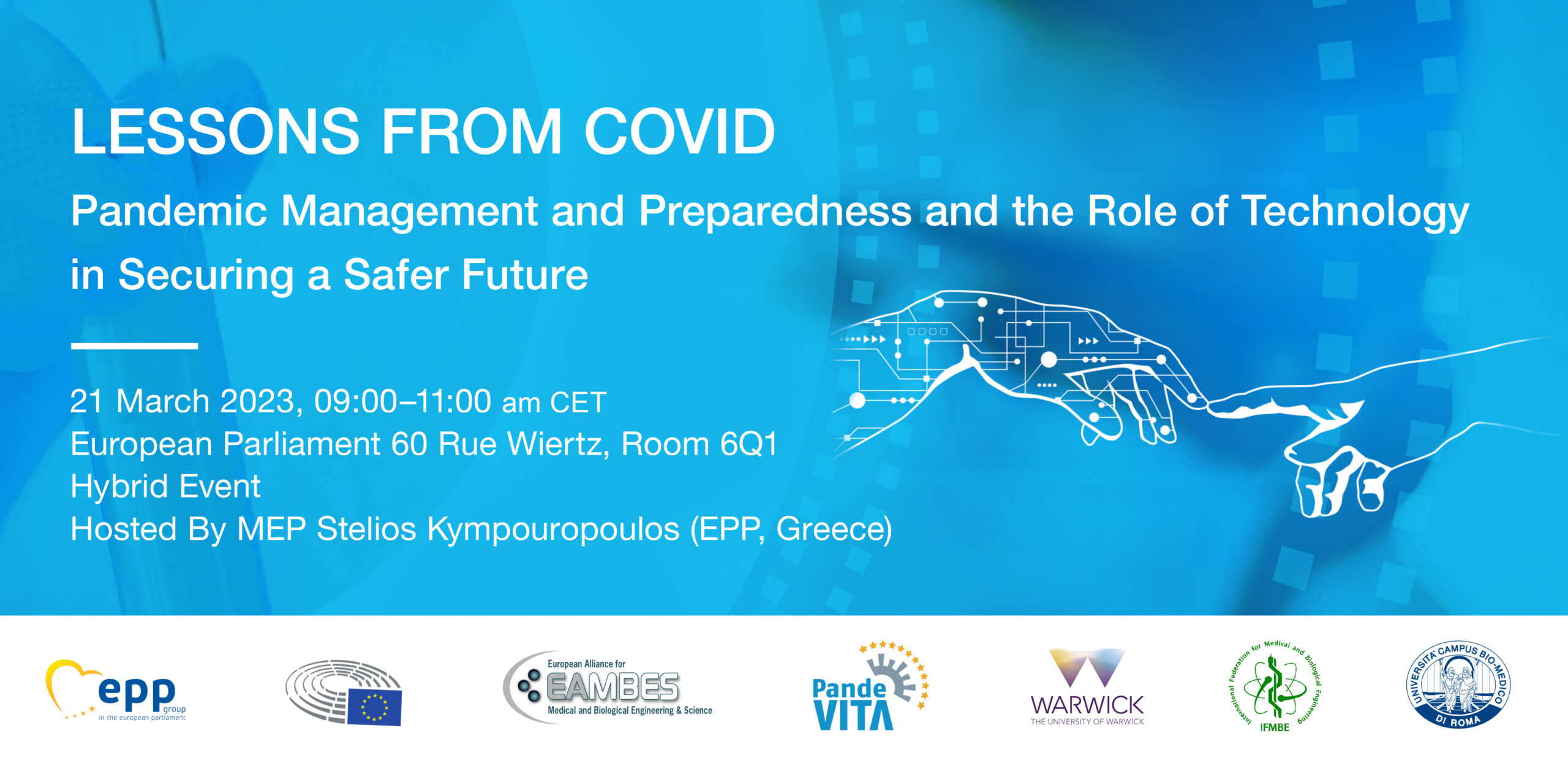 LESSONS FROM COVID: Pandemic Management and Preparedness and the Role of Technology in Securing a Safer Future
21 March 2023, 09:00–11:00 am CET
European Parliament 60 Rue Wiertz, Room 6Q1
Hybrid Event (both in Brussels and online)
Hosted By MEP Stelios Kympouropoulos (EPP, Greece)
The policy event aims to pave the way for experts and policymakers to strengthen their dialogue, ensure collaboration between stakeholders and ensure that the EU will exit the pandemic stronger, more resilient, and more autonomous than before.
In the first part, the event will aim to identify the "lessons learned" from the pandemic, in regard to telemedicine and other health technologies used during this period, in order to highlight various best practices followed. In the second panel, the event will yield the floor to medical technology experts in order to explore efficient measures to prepare for the next health crisis in Europe.