Ulrich STEINSEIFER
Fellows
2017
Professor
Professor and Head of Dept. of Cardiovascular Engineering, RWTH University, Aachen, Germany and Professor and Co-Director of Monash Institute of Medical Engineering, Monash University, Melbourne, Australi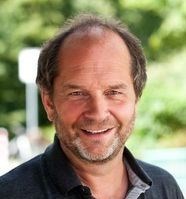 ---
---
Inaugurated for:
the research, development, validation and standardization of cardiovascular prostheses, particularly heart valves, pumps and oxygenators.
Short CV
Professor Steinseifer received his doctorate in biomedical engineering from the RWTH University of Technology in Aachen, Germany. He held various positions in the medical device industry, mainly in the heart valve business, ranging from Project Manager at the largest German hospital supplier B. Braun to Director and CEO of the German, French and US based startup enterprise Triflo Medical Inc. In addition, he made successful use of his industrial experience as a freelance consultant and cofounded seven startup companies in the field of medical devices and engineering services.
In 2003, he returned to academia and is now heading the Cardiovascular Engineering department at the Helmholtz Institute of the RWTH Aachen University, as a full Professor. The department currently employs more than 40 post docs, graduates and technicians, plus more than 60 undergraduate students. In September 2017, he additionally took over the position as Professor of Medical Engineering and Co-Director of the Monash Institute of Medical Engineering MIME at Monash University in Melbourne, Australia.
His primary research focuses on artificial organs, particularly heart and lung assist and replacement as well as heart valve repair and replacement. He has written more than 160 journal articles and holds 14 patent families, and held various positions in scientific societies, such as Secretary General and President of the International Society for Rotary Blood Pumps ISRBP (today: International Society for Mechanical Circulatory Support ISMCS) and Governor of the European Society for Artificial Organs ESAO.