Philippe Zysset
Fellows
2019
Prof. Dr.
Professor of Biomechanics, University of Bern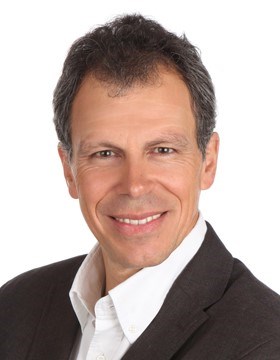 ---
---
Inaugurated for:
Short CV
Philippe Zysset obtained a diploma (MSc) in engineering physics and a PhD in biomechanics at the Ecole Polytechnique Fédérale de Lausanne (EPFL), Switzerland in 1987 and 1994 respectively.
After a postdoc in orthopedic research at the University of Michigan, Ann Arbor, USA, he became an assistant professor in solid biomechanics at EPFL. In 2003, he was appointed professor of biomechanics at the Vienna University of Technology, Austria, where he founded a laboratory for nano- and micromechanics of biological and bio-mimetic tissues, promoted novel research activities in computational biomechanics and initiated a master program in biomedical engineering. Since 2011, he is a professor of biomechanics at the University of Bern, Switzerland, leads a research group in musculoskeletal biomechanics within the ARTORG center for biomedical engineering research and heads the master program of biomedical engineering.
Philippe Zysset is a member of the editorial board of Computer Methods in Biomechanics and Biomedical Engineering, of the advisory board of the Journal of Biomechanics and acts as a reviewer for more than 20 international journals in biomechanics and biomedical engineering. He has published more than 200 papers in peer-reviewed international journals, conference proceedings and books.
His research interests include theoretical, experimental and computational biomechanics of bone and the bone-implant interface covering the full spectrum from basic research to clinical studies.