Panicos KYRIACOU
Fellows
2020
Prof. Dr.
Professor of Biomedical Engineering, Director of Research Centre for Biomedical Engineering, Associate Dean Research, School of Mathematics, Computer Science and Engineering, City, University of London, UK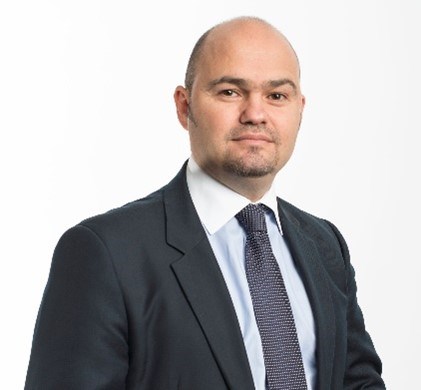 ---
---
Inaugurated for:
his significant contribution to the advancement of biomedical engineering and innovations related to optical sensors and bioinstrumentation, as well as remarkable contribution for the biomedical engineering community in UK and Europe
Short CV
Panicos Kyriacou received a B.E.Sc. degree in electrical engineering from the University of Western Ontario, London, Canada, and a M.Sc. and Ph.D. degrees in medical electronics and physics from St. Bartholomew's Medical College, University of London, London, U.K. He is currently a Professor of Biomedical Engineering and the Associate Dean for Research with the School of Mathematics Computer Science and Engineering, City, University of London. He is also the Founder and Director of the Research Centre for Biomedical Engineering at City, University of London.
Professor Kyriacou' s main research activities are the field of biomedical optics and spectroscopy. These activities are primarily focused upon the understanding, development and applications of medical instrumentation, sensors and clinical measurements to facilitate the prognosis, diagnosis and treatment of disease. Some specific areas of interest are wearable optical sensors for the early screening of cardiovascular disease, and monitoring of blood gases and tissue biochemistry.
Prof Kyriacou has authored and co-authored over 250 publications and holds six patents with inventions in medical optical sensors. Prof Kyriacou has over 25 years of experience in leading major research projects funded by the main UK research bodies, EU and industry. Prof. Kyriacou served as Vice President Academia, Chair of the Physiological Measurement Group, and Chair of the Engineering Advisory Group at the Institute of Physics and Engineering in Medicine (IPEM), UK. From 2017-19, Prof. Kyriacou also served as President of the European Alliance for Medical and Biological Engineering & Science. Prof Kyriacou is an Adjunct Professor at Yale Medical School, Honorary Professor at the Indian Institute of Technology Roorkee, Roorkee, India, and an Honorary Senior Research Fellow at Great Ormond Street Hospital for Children and St. Bartholomew's Hospital, London, U.K. He is a fellow of IoP, IPEM and IET. Professor Kyriacou is a Chartered Engineer (CEng), Chartered Physicist (CPhys) and Chartered Scientist (CSci). Prof Kyriacou held many Editorial leadership positions in various prestigious journals. Currently he is Editor-in-chief of the Elsevier journal Biomedical Signal Processing and Control.