Jari A. K. HYTTINEN
Fellow's Committee
2016
Prof. Dr.
Professor, Dept. of Electronics and Communications Engineering, University of Technology, Tampere, Finland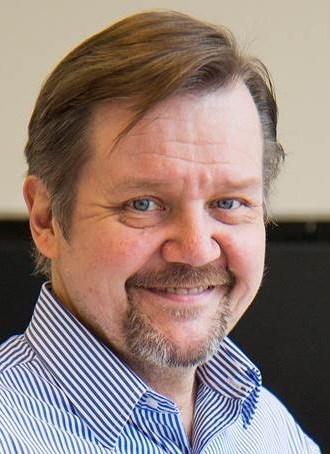 ---
---
Inaugurated for:
his outstanding work on developing novel imaging, biosensing and analysis methods applied to computational models of the bioelectric-mechanic functionality of cells, tissues and organs.
Short CV
He received his M.Sc. and Ph.D. Tampere University of Technology (TUT), Tampere, Finland 1986 and 1994. Currently he is Professor, Faculty of Biomedical Sciences and Engineering, TUT and head Computational Biophysics and Imaging Group. He has been as visiting researcher at Penn State 1989, University of Tasmania 1989, and Duke University 1994. Visiting professor at University of Wollongong 2017.
He served as head Department of BME TUT 2008-2012, member of the board BioMediTech (2012-2014). He has been active on BME societies and served as Secretary (1992-1998), Treasurer (1989-1999) and Chair (2001-2004) of the Finnish Society of Medical Physics and Biomedical Engineering (affiliate to IFMBE and EAMBES). Council member (2011-2013), Chair of Policy Affairs (2013-2014), President-Elect (2014-2015), President (2015-2017), Past-President (2017-2019) of the EAMBES, EAMBES Fellow. He has served as scientific expert in Belgium, Israel, USA, Canada, UK, Norway, Czech Republic, Ireland, Estonia and EU. Active organization of conferences, latest as chair of the joint European Conference on Medical and Biological Engineering and Nordic-Baltic Meeting on BME.
Graduated over 100 MSc and 16 PhDs on BME. Co-author of more than 380 scientific papers in wide area of BME topics including over 140 referee journal papers and some patents, h-index 31 (http://scholar.google.com/citations?user=YKuQ-YsAAAAJ&hl=fi&oi=ao). Cofunder of company www.injeq.com.  Current research interests are development of novel biophysical in-silico and in-vitro engineering and 3D bioimaging towards future personalized medicine.