Dimitrios Stamatialis
Fellows
2022
Professor
Advanced Organ bioengineering and Therapeutics-Technical Medical Centre, University of Twente, The Netherlands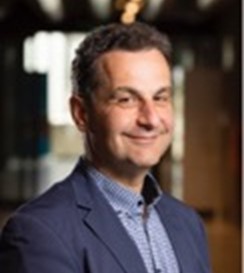 ---
---
Inaugurated for:
Short CV
Dimitrios Stamatialis is professor of (bio)artificial organs, leader of the Advanced Organ Bioengineering and Therapeutics group. He also has a part time position at the nephrology department of the Radboud University medical Centre.
Prof Stamatialis graduated in 1989 from the University of Athens – Greece (Chemistry) and obtained his PhD at NRC "Demokritos" (Athens - Greece) in 1995 in physical chemistry and membranes. He has long experience in research and education concerning biomaterials, biomedical membranes and (bio)artificial organs.
He has been involved in numerous national and international projects leading to products and applications, some licensed to companies. He is author of more than 170 scientific publications, two books and inventor of 10 patents.
He is a board member of European society for artificial organs (ESAO); of the international federation of artificial organs (IFAO); chairman of the working group on bioartificial organs of ESAO; member of the EUTox group, an ESAO working group dealing with coordination of European research on uremic toxins; section editor of the "international journal of artificial organs" and of the "artificial organs" journal (official journals of the ESAO and IFAO respectively); member of various other scientific societies and member of scientific committees of various international conferences.