The 16th Mediterranean Conference on Medical and Biological Engineering and Computing (MEDICON) and the 5th International Conference on Medical and Biological Engineering (CMBEBIH) was held in September, 14 until 16, 2023, in Sarajevo, Bosnia and Herzegovina. The conference was supported and endorsed by EAMBES and IFMBE – International Federation for Medical and Biological Engineering.
The event was very successful and was attended by delegates from all over the world, focused on the importance of biomedical engineering and healthcare technology in addressing various healthcare and global challenges and aimed also to enable participants to establish valuable business contacts, exchange ideas and experiences, and develop collaborations in the field of digitalization.
EAMBES President Eleni Kaldoudi presented at the opening and at the closing of the conference. Present were also the EAMBES Past President Leandro Pecchia, Vice-President Timo Jämsä, President Elect Giuseppe Fico, Secretary-General George Drosatos and the EAMBES technical manager Kallirroi Stavrianou.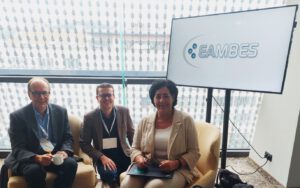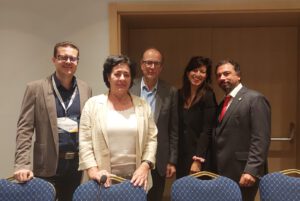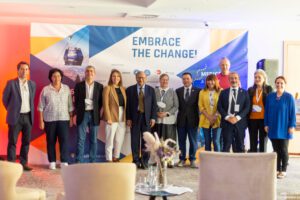 EAMBES Participated in MEDICON 2023